Medals relating to Newark
As always, you can click or tap medals to see the reverse. Some medals might have multiple variants that differ in material, size, or other details. If multiple variants are available you can drag or slide medals sideways to display them.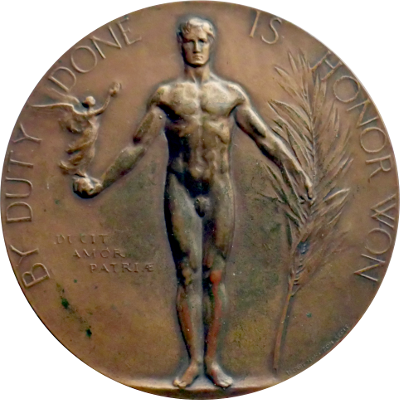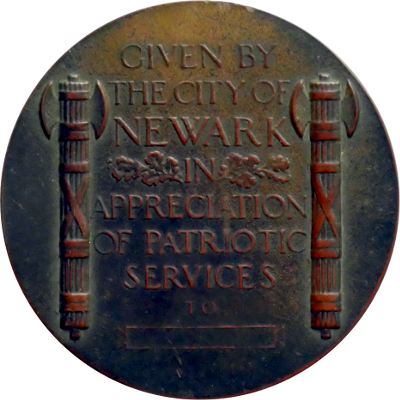 This medal's obverse bears nude male figure, facing, holding goddess of victory in left and palm frond in right. Around, BY DUTY DONE - IS HONOR WON; at lower left, DUCIT / AMOR / PATRIAE; signed around lower right, HENRY H KITSON FECIT
The reverse bears two fasces to left and right of dedication, GIVEN BY / THE CITY OF / NEWARK / (oak leaves) IN (oak leaves) / APPRECIATION / OF PATRIOTIC / SERVICES / TO / (cartouche)
The edge is marked MEDALLIC ART CO. N.Y.
The cicular medal measures 70mm and was struck in bronze by the Medallic Art Company of New York.